Elisabeth Schlink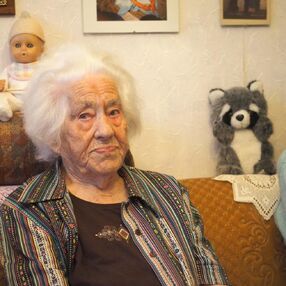 Elisabeth Schlink on her 108th birthday.
Unvalidated
Elisabeth Schlink (born 3 December 1910) is a German supercentenarian whose age is currently unvalidated by the Gerontology Research Group (GRG). She is currently the second-oldest known living person of Schleswig-Holstein, after Josefine Ollmann.
Biography
Elisabeth Schlink was born in Germany on 3 December 1910. In December 2020, she celebrated her 110th birthday.
Elisabeth Schlink currently lives in Uetersen, Schleswig-Holstein, Germany, at the age of 111 years, 53 days.
References
Gallery