Halie Forstner

Halie Forstner



Birth:
28 March 1911
Dade County, Georgia, USA
Death:
15 July 2021
Chattanooga, Tennessee, USA
Age:
110 years, 109 days
Unvalidated
Halie Forstner (née Gass; 28 March 1911 – 15 July 2021) was an American supercentenarian whose age is currently unvalidated by the Gerontology Research Group (GRG).
Biography
Halie Gass was born in Dade County, Georgia, USA on 28 March 1911 but lived most of her life in Chattanooga. She was the only daughter of Garrett Lee and Minnie Nicholas Gass.
She was a graduate of Chattanooga High School class of 1930 and attended the University of Chattanooga. She was employed by Chattanooga Medicine Company and the TVA for many years. She was married with Charles Forstner for 52 years until his death in 1990.
Forstner was a member of Lookout Valley Presbyterian Church EPC where she was an elder and held offices in the Women's Ministries. She was a member of the YWCA for many years and did volunteer work for the Heart Association and Crippled Children's Association.
At age 105, she was honored by Tennessee Governor Bill Haslam before the Tennessee State Senate. She was also recognized as a "Tennessee Treasure" by the Daughters of the American Revolution, and was honored as a lifelong student of history by UTC.
Around January/February 2021 at the age of 109, she received the COVID-19 vaccine.
Halie Forstner died at Morning Pointe Assisted Living Center in Chattanooga, Tennessee, USA on 15 July 2021 at the age of 110 years, 109 days.  
Gallery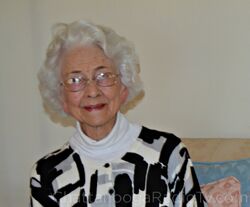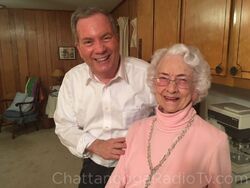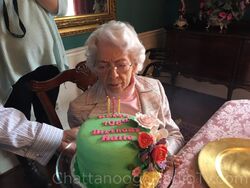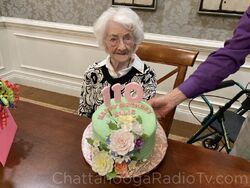 References