Keith Gerald Joseph Cody (born 11 July 1989) is a gerontology researcher, historian, political historian, and political operative and the founder of the Gerontology Wiki.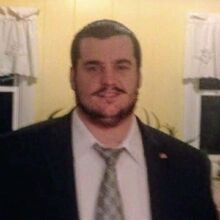 Biography
Cody was born in Weymouth, Massachusetts, and currently resides in southern Massachusetts. Cody graduated from South Shore High School located in Hingham, Massachusetts in 2008. Cody studied at Massasoit Community College and later Quincy Community College. Cody enjoys studying Gerontology, Supercentenarians, Longevity claims, U.S. History, U.S. Presidents, Cabinet Secretaries, politics, government, autograph collecting and computers.
Interest in Supercentenarians
Cody's interest in supercentenarians began when he discovered the Gerontology Research Group in 2001 when he was 12 years old. He has been a fan and studied supercentenarians since September 2001. Cody is a fan of Jeanne Calment whom he discovered in 1999 from a classmate in elementary school. He has explored supercentenarians for years and plans to explore them much more in the future. He has written many letters and autographs back from some of them.
Cody was the founder of the now defunct fansite Supercentenarian Central which was up from 2006 to 2012. He has been a member of The 110 Club since 11 October 2007.
Besides his passion for supercentenarians, Cody campaigned for republican nominee Donald Trump in the 2016 U.S. presidential election and again in 2020.
See also